Healthy recipe for easy cookies:
For 250 g of baked cookies you will need:
1 cup all purpose flour
1/4 teaspoon of soda
45 g of margarine or butter
one teaspoon of salt
30 g of cheese (I put edam)
– No eggs
– No Sugar
Mix flour and soda. Make soft the butter and mix with grated cheese. Add salt and mix with flour. I have to add a couple of hot water too. When your dough is ready cut it to small sizes and shapes and put into cookie sheets. Before baking, cover every cookie with raw egg and sprinkle with salt. Bake for 15 mins with temperature 250 C.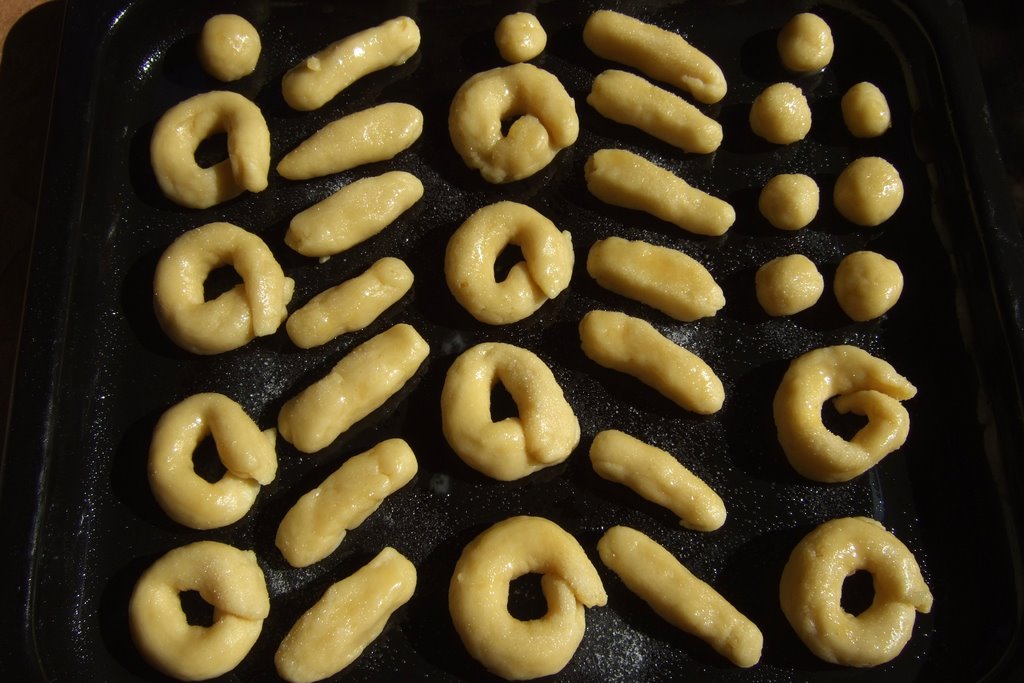 You can serve this salty cookies to the beer snack, they taste very good together.