I always loved to do something by my own hands. Since I was a girl I loved sewing, doing applique and creating somethings with all stuff I found around.
I`m older now, but still can not stop creating new hand made things.
Here is I creating the Box with Pretty Things. The first pretty thing will be a Romantic Lamp, made from rice paper and bamboo sticks.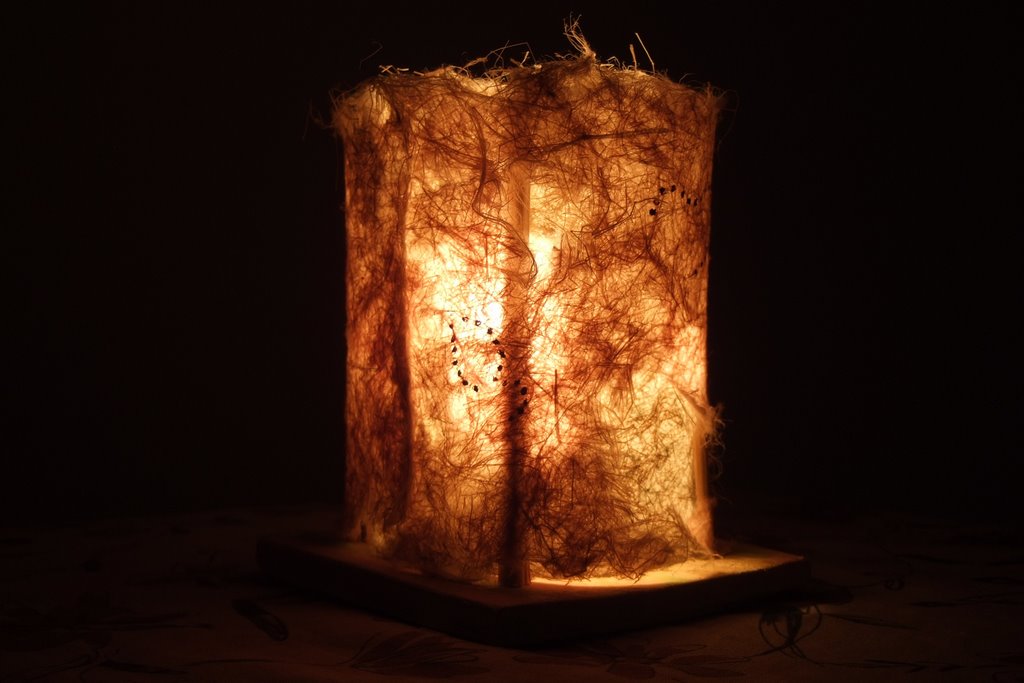 Hand made rice paper is very popular in South East Asia, and specially in Thailand. The paper is made from rice flour and dry flowers and leafs.
For making lamp shade I used two of my favorite colors: pastel blue and pink. To hold the shade above the bulb I used four bamboo stick that I took some time ago from local burmese restaurant. The socket, the bulb and wood stand I bough in local "everything for your house" shop. The paper is Ok with 25W, but not more.
It looks pretty nice I think, and it provide very mild light in my bedroom, just what romantic couple need.