Hello! Meet my new stuffed teddy bear Matthew: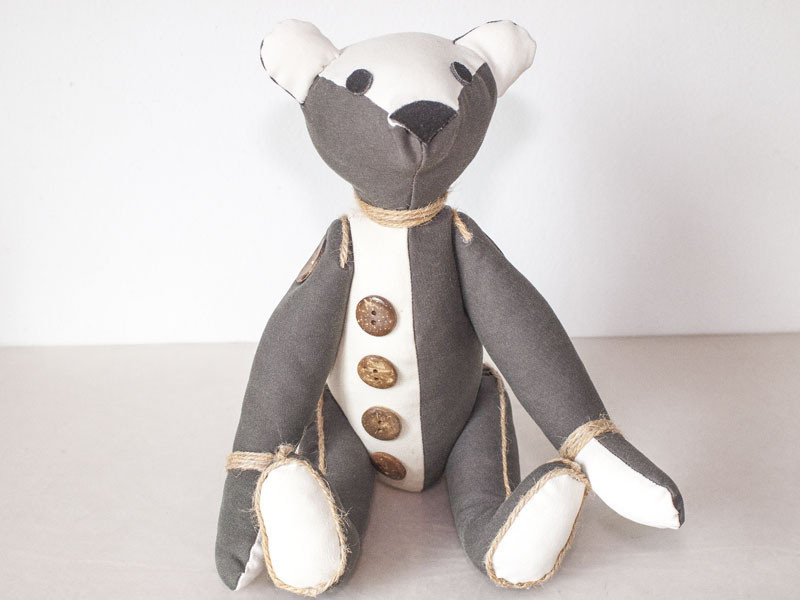 Matthew is made from white and gray cotton thick fabric and decorated with coconut palm tree robe and coconut shell bottoms. He is  about 35 cm tall and quite slim – 25 cm in his waist.  His arms and legs are moving any directions, connected by cotton thick thread.
If you would like to create your own teddy, here is my post with free pattern you can download and here is some photos from the process. Enjoy it!