Category: Paintings ans Drawings
My paintings and drawings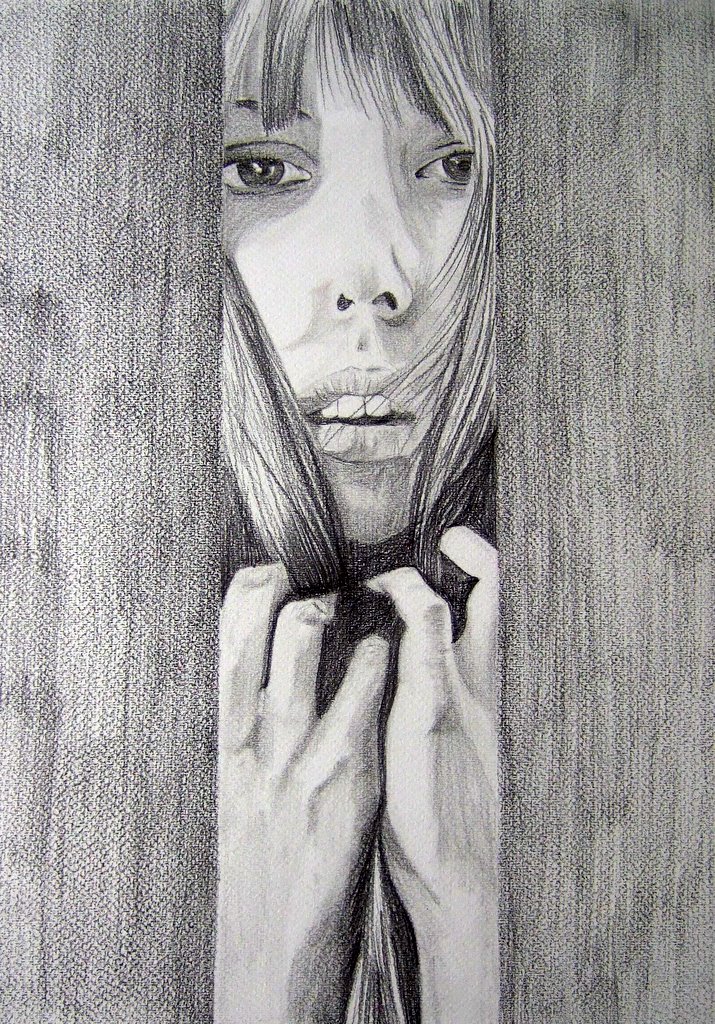 Scared, pencil drawing on paper, 27×37, 2010.
Every night I have a dreams, normally good and colorful dreams. One night I have a wonderful dream, where I was walking underwater and sea bottom was covered with corals and old boats ans ships. In the morning I decided to paint my dream, before I forget it.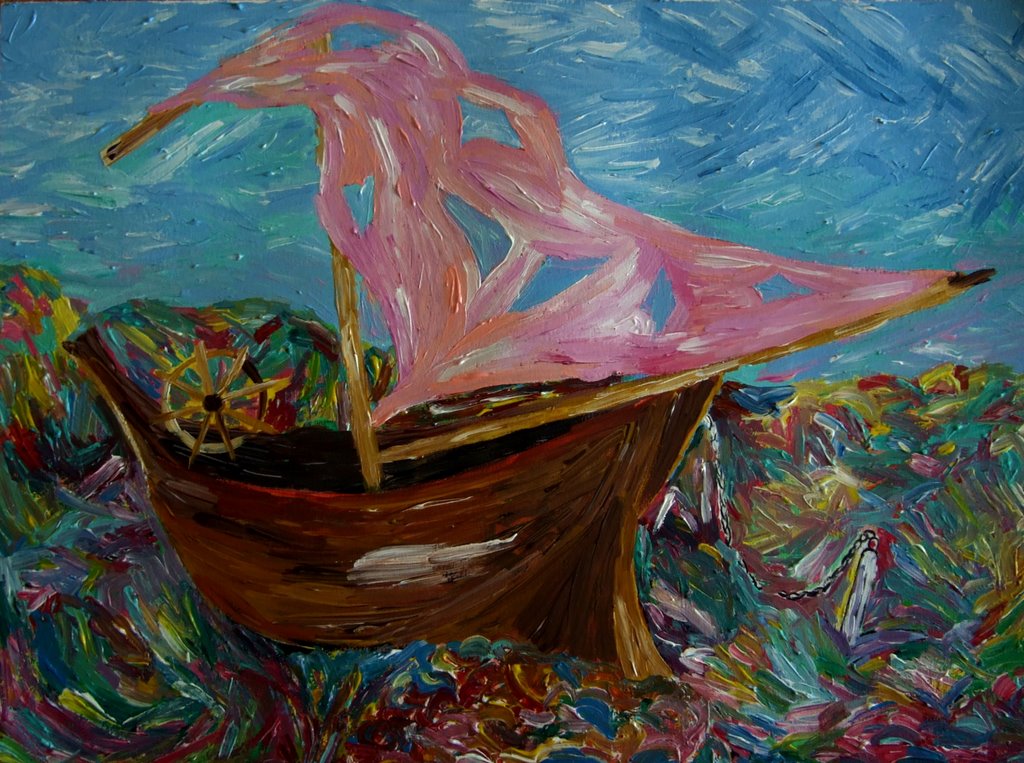 The Boat From the Dream, acrylic on paper, 27×37, 2010.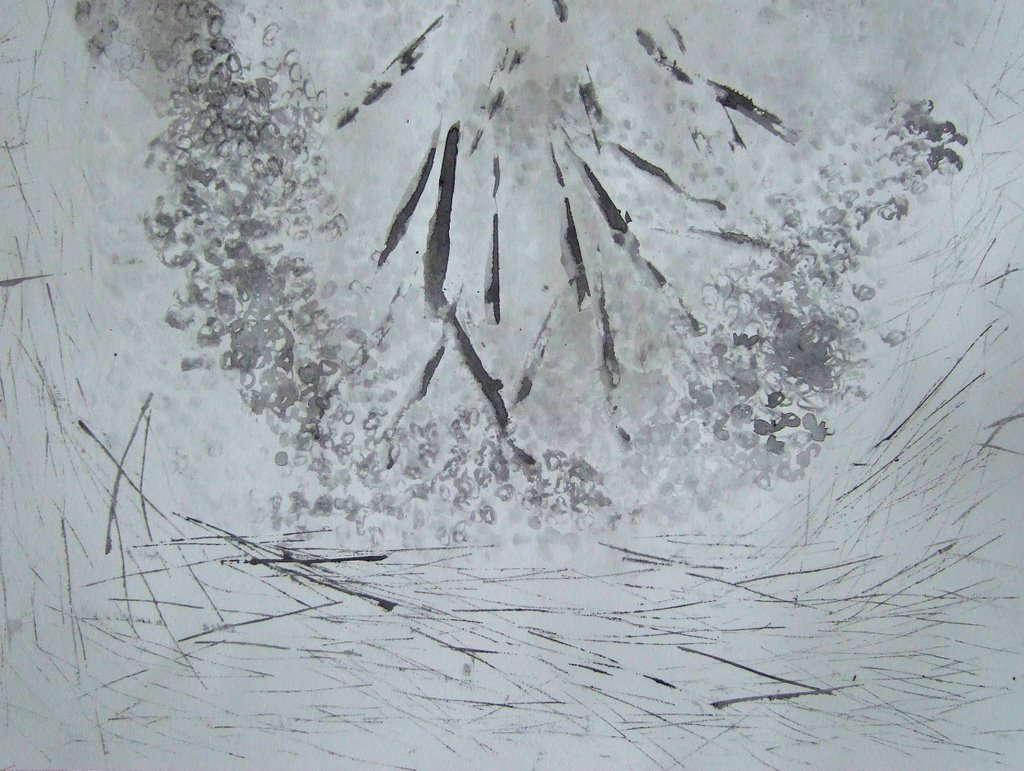 Winter feeling, Chinese ink on paper, 27×37, 2010.
On Ko Phangan island we have our favorite spot, small and cozy fisherman beach, where we spent sunsets from time to time. There is old fisherman boat on the beach, and it looks like nobody care about it. One day we saw a wonderful sunset and the boat transforms into magical colors. I made the picture and later painted it.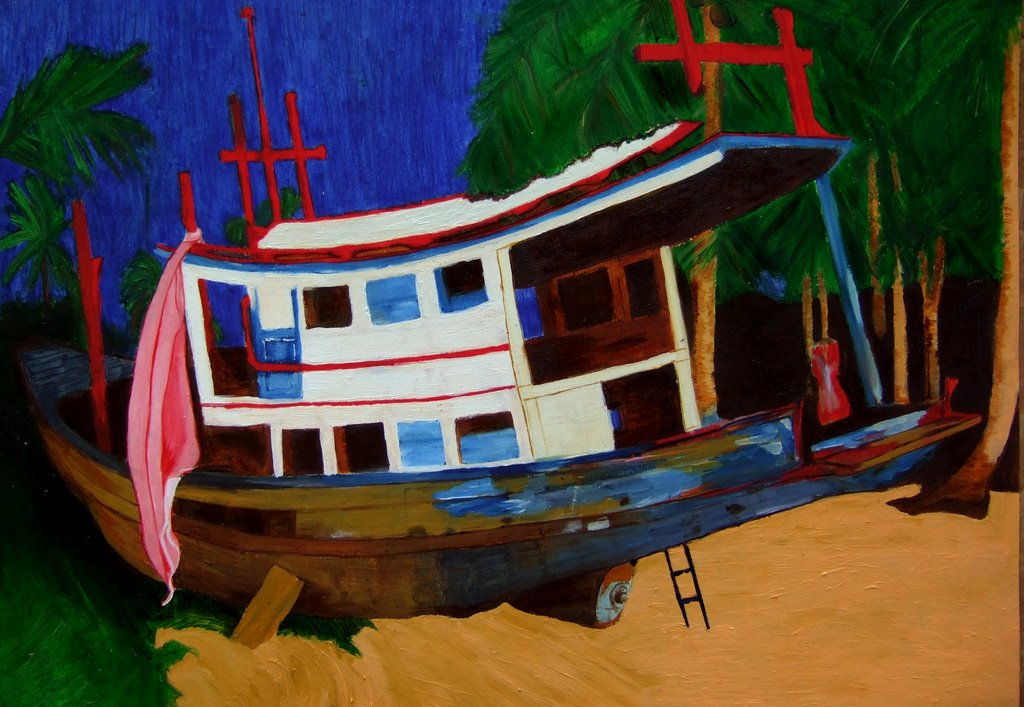 Fisherman boat on the beach, oil on paper, 27×37, 2010.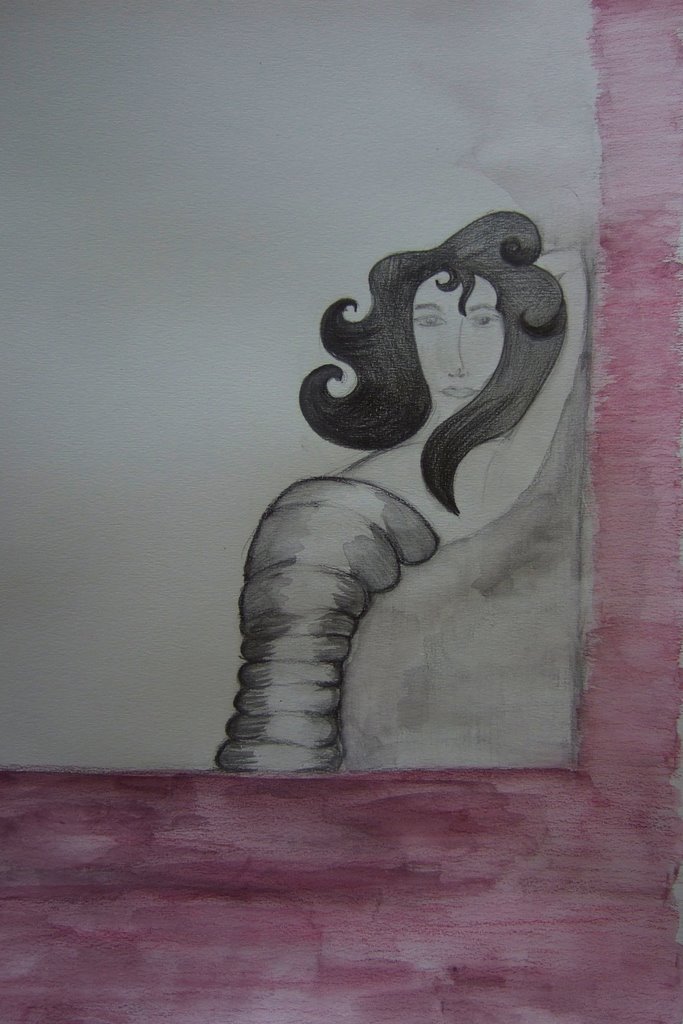 Attractive woman staring at me. I can`t see her eyes clear, what she is trying to say?. Maybe she asking me would I walk her somewhere, or not…
Wanna walk, Illustration
watercolor pencil on paper, 27×37 sm, 2010.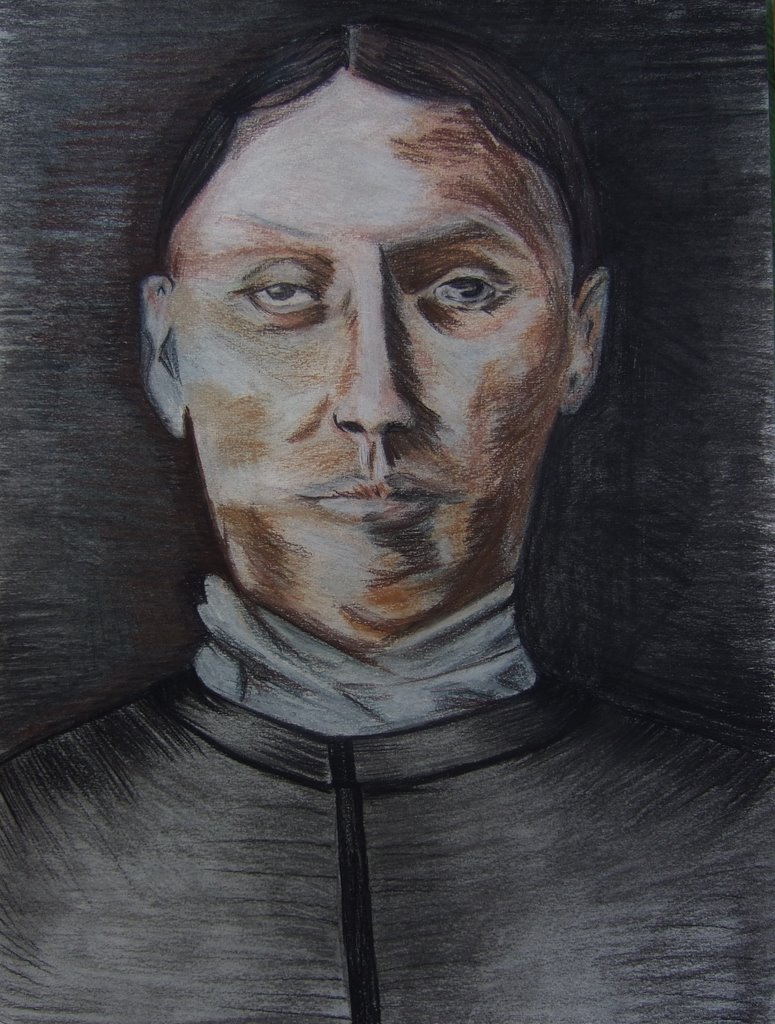 A man in shadow, charcoal on paper, 27×37, 2010.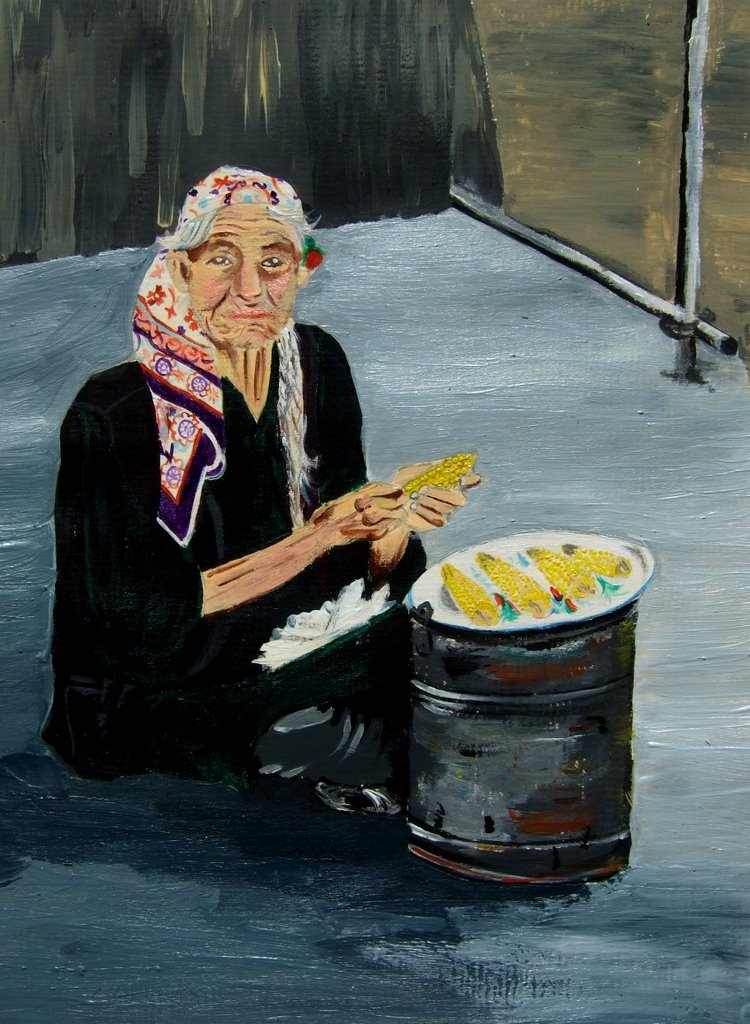 Sweet corn vendor, acrylic on paper, 20×25, 2010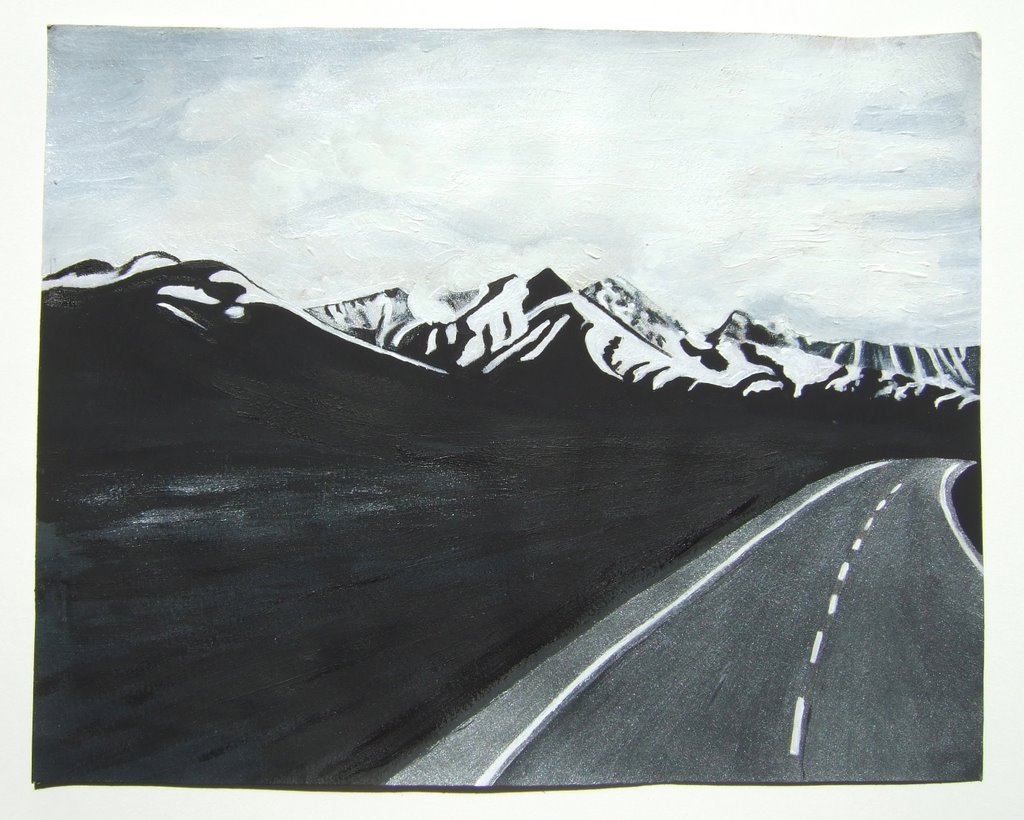 On the Road in Tibet, acrylic color on paper, 20×25, 2010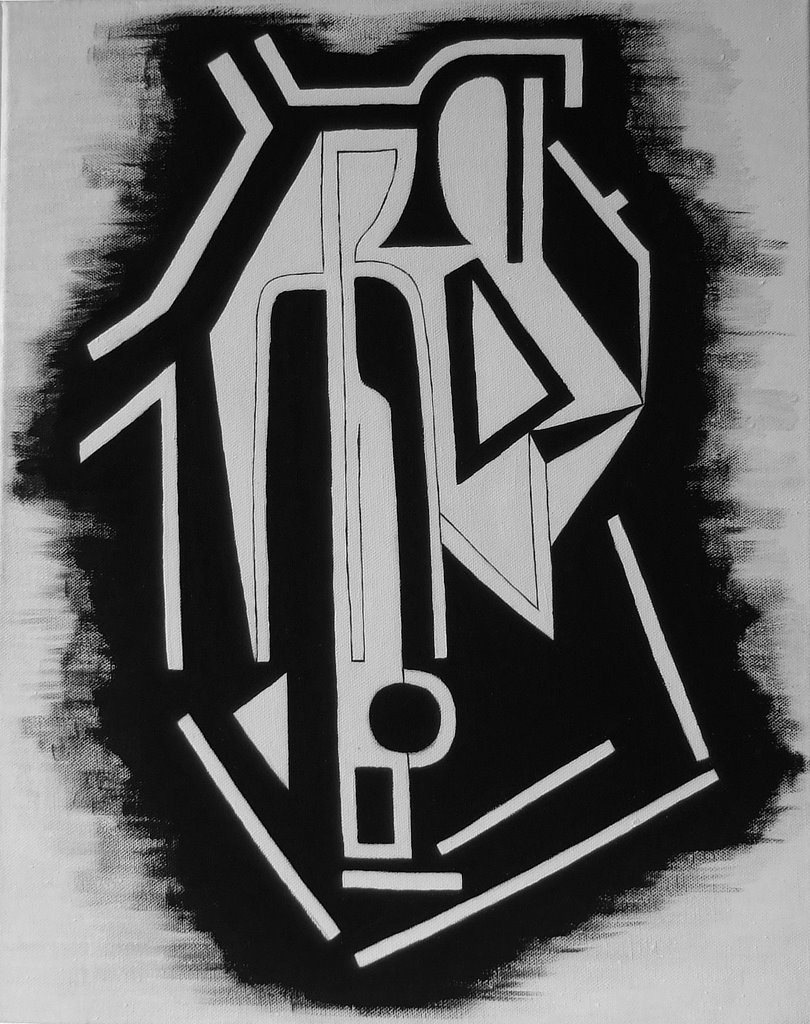 In Trust, acrylic color on canvas, 50×60, 2010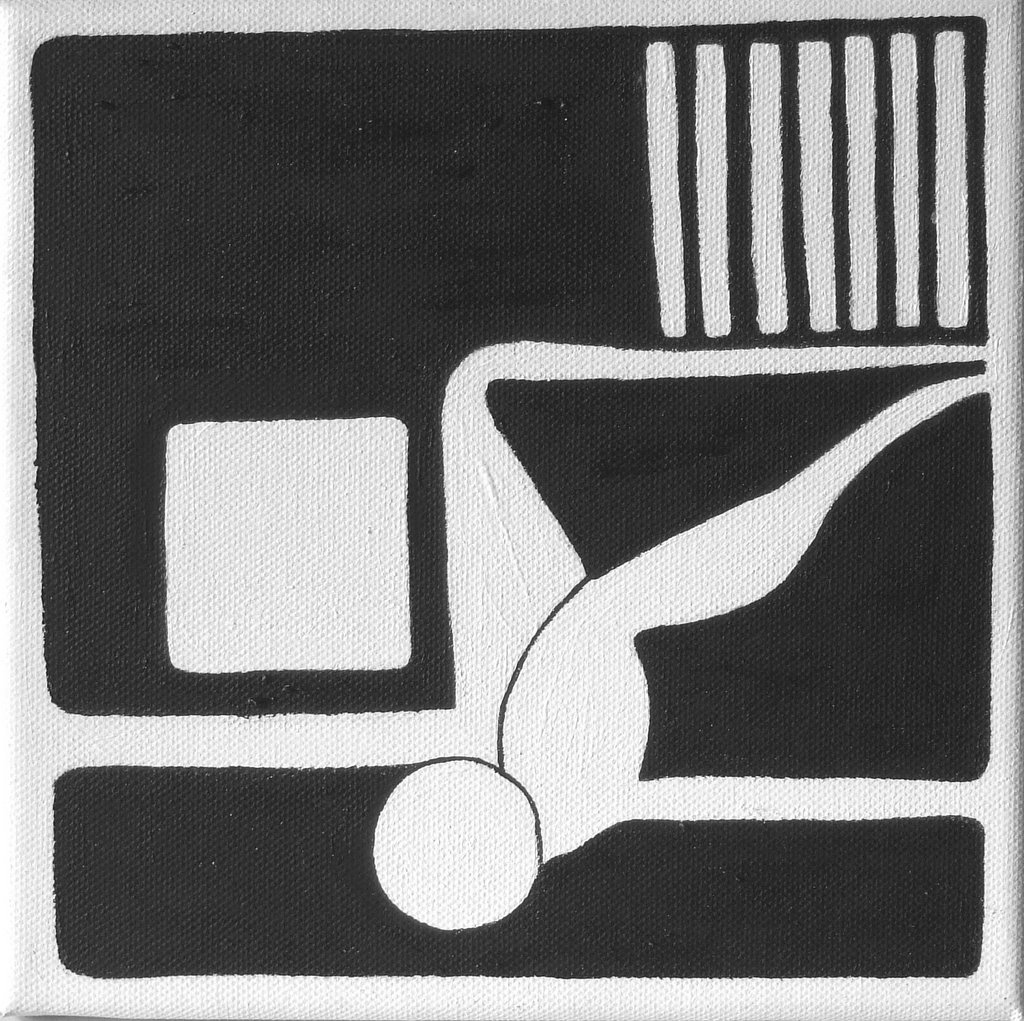 Fall and falling, acrylic color on canvas, 20×20, 2010