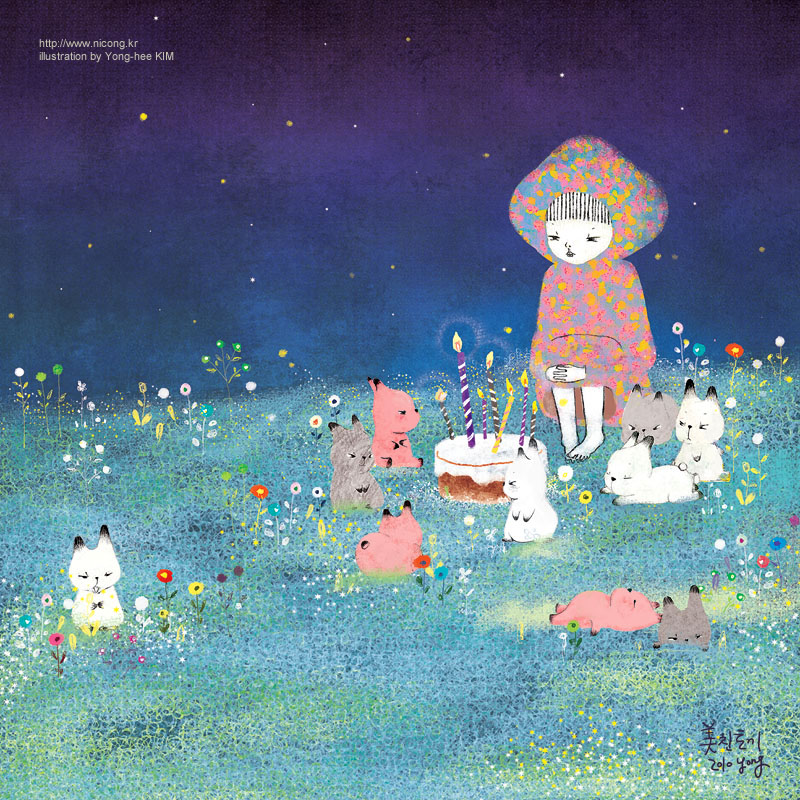 I failed in love for Mong-yi and crazy rabbit at a first sign the characters was created by Korean artist and illustrator Kim, Yong Hee. Her art is so naive and illustration is so beautiful, that I could not stay away and not to post about her.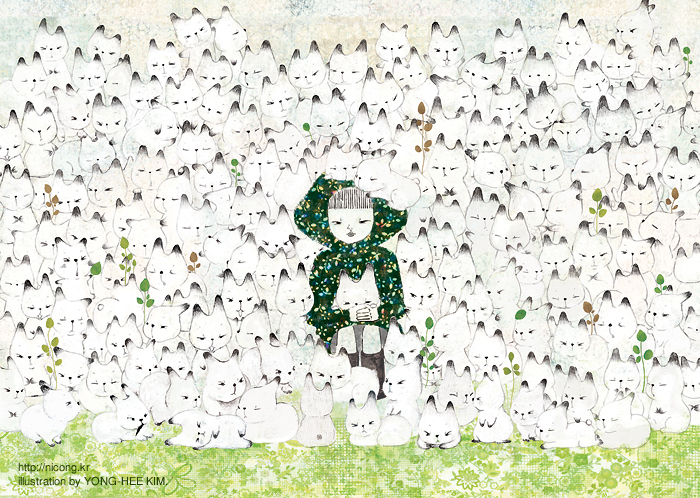 It feels, that this wonderful creatures came from the dreams and would like to take you there.
From her childhood, the only hobby of Kim Yong Hee was water-color painting. By drawing pictures on the sketch book, she naturally wanted to be a character designer.
Now, she wants to be shown as an illustrator not a designer, and works for commercializing illustrations such as T-shirts design, art products.
Her favorite character – Crazy Rabbit is an reflection of herself. Because her nickname was a rabbit, she gave it several meanings and recently, she is making her own style with it.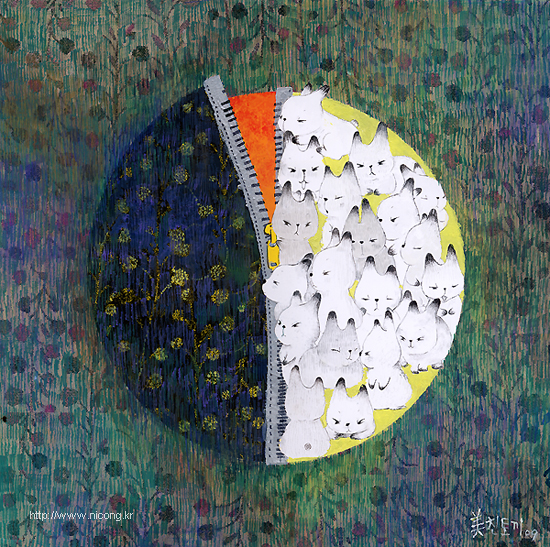 Kim has her personal web-site – http://nicong.kr/ and blog http://blog.naver.com/nicong79 where her recent illustration can be find.