Paula Sanz Caballero works as an illustrator, but without using pencils, brushes and computer. She stitching her illustrations.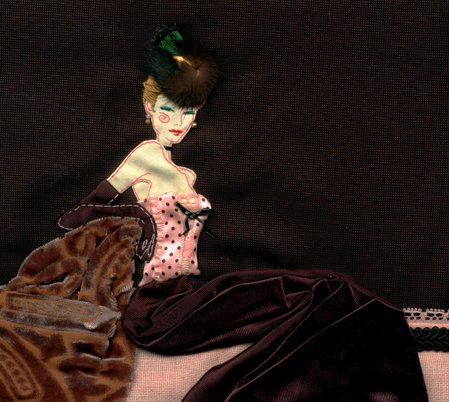 Paula shows special interest in the human figure, a key component in much of her work. She is highly concerned with anatomy, which she has studied in depth, movement of the body and its way of expressing itself.
She starts with a scientific basis for drawing the body. Depending on what she wants to express in each piece, or on the composition, she then reduces the elements to their most basic lines without losing realism. She also uses this working method for the architecture, landscape and objects she represents.
The result is a series of works that combine attention to detail with sketching and stylizing. The compositions rely on few features that are often simply defined through color and different textures.
Technically, the basis for her work is the drawing, which acts independently or in combination with diverse media. Painting, collage or work with textiles, which has come to characterize much of her work, and has also helped her explore the field of fashion and design.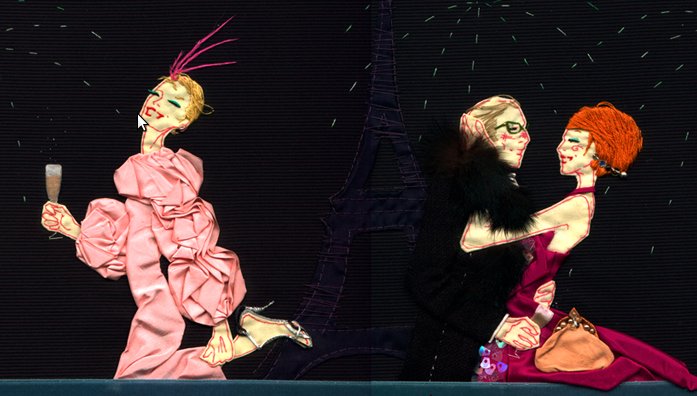 Her personal works delve mainly into the subject of personal relationships. Before a sophisticated and luxurious backdrop, her stories tell us of the most primary human feelings.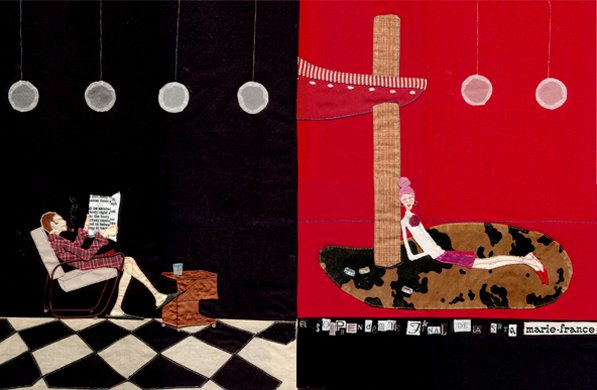 Paola uses her skill in form and technique, her personal attractive esthetic, full of content and expressiveness, in her private commissions. This generates unique works that are sought by clients around the world.