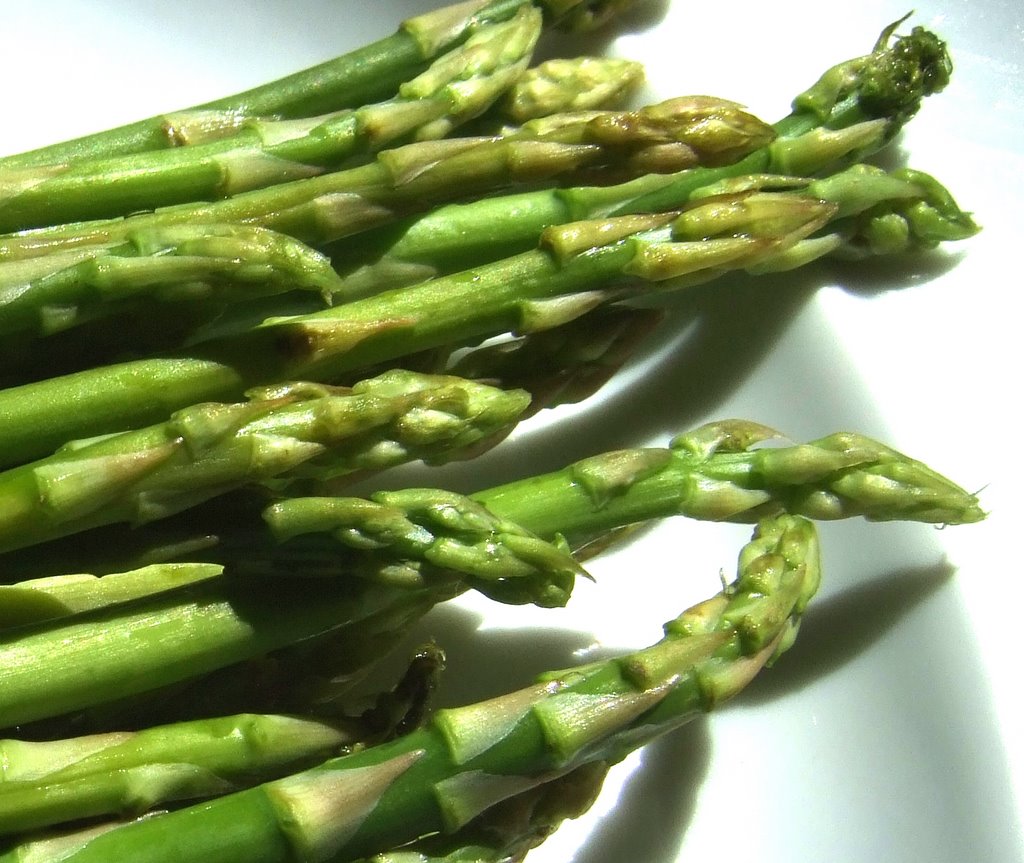 I never liked asparagus, maybe because the Russian name sounds not so pretty. I tried it only once in one Laos restaurant and like the taste.
Yesterday doing shopping I saw this vegetable and can not walk away. I had no idea how to cook it, and prepare it by my own. I was surprised how asparagus easy to cook and how it great to eat.
Not only because it is delicious. Asparagus is low in calories, contains no cholesterol and is very low in sodium. It is also a good source of vitamins, calcium, magnesium and zinc, and a very good source o fdietary fiber and protein.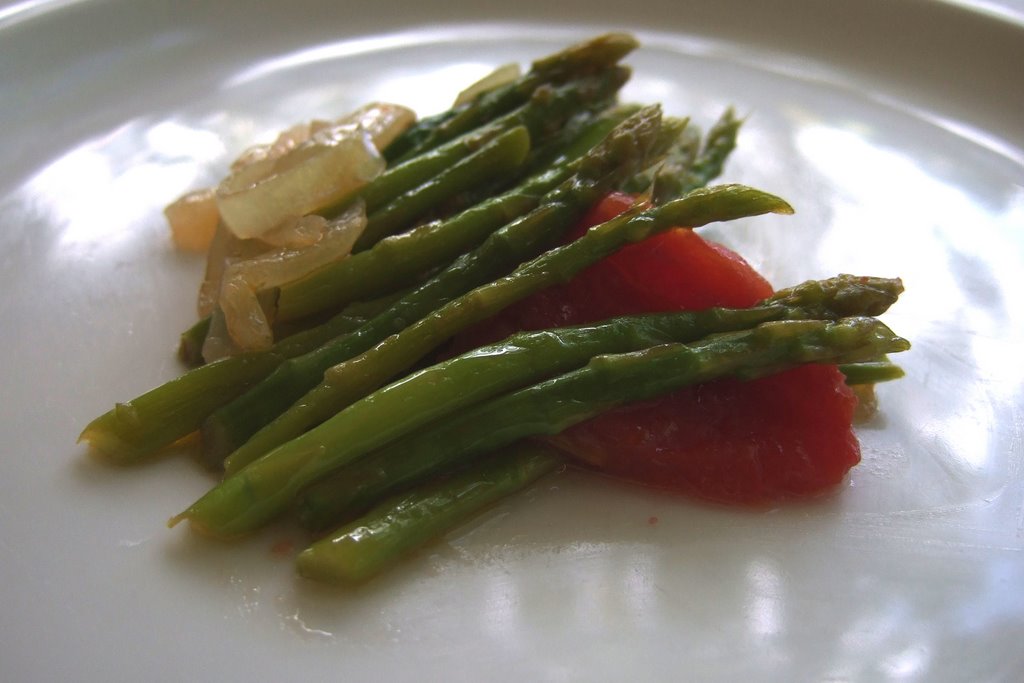 Easy recipe of Fried Asparagus with Tomato
450 g of fresh asparagus
1 onion
4-5 tomatoes
salt, seasoning
Heat enough oil to cover the bottom of a large heavy skillet over medium to low-medium heat. Fry onion untill it turns to golden color, add fresh green asparagus ans fry for a nex 2 minutes. Then add tomatoes, salt and seasoning (for your own taste, I put just a little bit), keep on heat for a next 3-4, then add some boiled water and leave for a one minute more.
Ready!
Asparagus taste great as a side dish with chicken too.